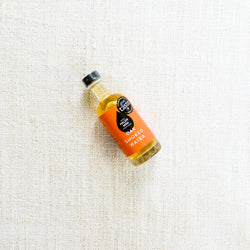 Halen Môn Oak Smoked Water 100ml
This is exactly what it says on the bottle – a 100% natural seasoning, smoked in our smokers on site.
'This smoked water has become as useful and legitimate an addition to my larder as the likes of Worcestershire sauce, Tabasco, toasted sesame oil and fish sauce' - Ed Smith, chef and food writer of Rocket + Squash
Add to soups and casseroles for a rich, smoky depth or be more adventurous and add a few drops when freezing ice cubes for cocktails.
Makes an exquisite risotto or deliciously savoury smoked mayonnaise. Try it in flatbreads for a delicious edge, or add to homemade baked beans to turn them into something special.
Brilliant for the more adventurous cook looking for something different.