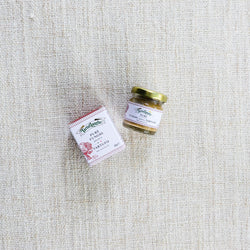 Tartuflanghe Porcini Mushroom and Truffle Puree
This delicious cream is made with Porcini mushrooms and truffle.
To dress risotto, gnocchi, pasta, meat fillets, egg and potato recipes. Delicious also for filling crepes and pastry shells. This preparation is concentrated, we suggest to dilute with some extra virgin olive oil, cream or butter
Each package is 30g.